To:

Ken Cucinelli, Director, USCIS
Tell USCIS to Expedite Beto's DACA Before ICE Orders his Immediate Removal from the Country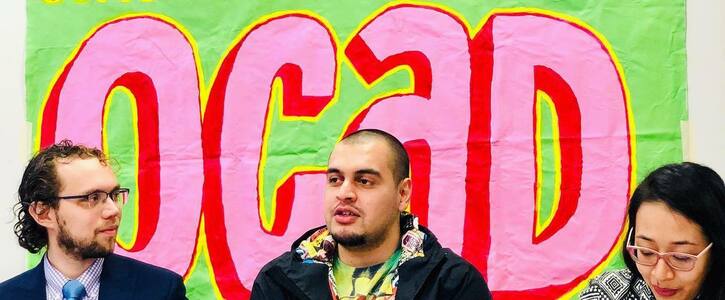 Urge USCIS to expedite the processing of Beto's DACA renewal application and exercise favorable discretion on his case in order to stop the threat of deportation.
Why is this important?
As the Supreme Court gets closer to issuing a decision on DACA, Jesus "Beto" Lopez Gutierrez is running against time to get his DACA renewed before ICE orders his removal from the country.
As you might remember, after 9 months of organizing and with the overwhelming support of Beto's community, he was released from ICE detention at the end of February. Shortly after his release, Beto filed his application with USCIS to renew his DACA on March 6, 2020 and is now waiting on a decision.
Unfortunately, Beto's release did not end his deportation case. Now, he's running out of time and options to stay in the country with his family. The Board of Immigration Appeals (BIA) dismissed Beto's appeal to the Order of Deportation that was issued against him by Immigration Judge Morrissey in Omaha, Nebraska last year. In response to this action by the BIA, Beto's legal team is filing a second appeal to a higher Court.
What this all means is that while the Immigration Courts are reviewing Beto's second appeal he can remain in the country, but as soon as we get a response from the 8th Circuit he can be removed immediately by ICE. This response could arrive at the beginning of June.
Another reason Beto is running out of time is connected to the Supreme Court decision on DACA. According to USCIS officials, the processing of Beto's DACA can take up to several months due to the COVID-19 pandemic interrupting business as usual. This may delay the process further given that USCIS service centers are temporarily closed and their employees are working remotely. If the Supreme Court decides to end DACA before Beto gets a response from USCIS, it may mean that he won't have any type of protection from deportation.
Beto is just one example of the hundreds of DACA recipients that are at risk of deportation if DACA is rescinded by the U.S. Supreme Court. His case also highlights how DACA is not just a work permit but a protection from the rogue deportation machine that profits from the criminalization and suffering of immigrant families. It is important to continue advocating for DACA as well as uplifting the cases of people like Beto who are in a crossroads between agencies and running out of options to stay in the country with his family.