To:

Dow Constantine
The People's Moratorium: Halt Construction on New Youth Jail and Courts!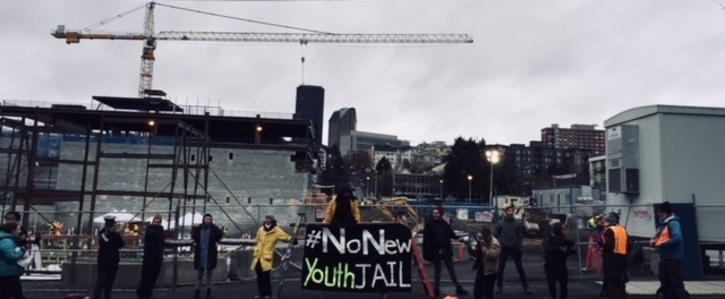 We call for Dow Constantine to implement a moratorium on construction on the youth jail and courts at 12th and Alder. We demand that King County officials halt building activities until the site can be repurposed away from incarcerating youth and towards meeting basic human needs for King County's youth and families.
Why is this important?
For six plus years there has been widespread opposition to the court and jail-building project on 12th and Alder in Seattle, WA, Duwamish Land. This opposition has come from local non-profits, leading legal service providers, Native American leaders, and health care providers, among others. Key aspects of the County's project have been called into question, including its jeopardized funding following a Washington Court of Appeals decision rendering tax collection for much of the $210 million dollar unlawful, and the motivations for the project, given that internal County documents show that the current youth jail is in "generally good condition." The widespread opposition to the project is grounded in the growing consensus that the County's imprisonment systems are racially targeted and criminalize poverty.
In calling for a moratorium on construction, we draw attention to the County's repeated efforts to squelch dissent to the increasingly unpopular project. From changing rules of at County Council meetings to limit public engagement, to cancelling open houses and public meetings, to actively thwarting the attempt by over 60 community-based organizations to appeal the building permit for the new jail, the County's approach to the process of planning and construction has been marked by efforts to avoid community input and participation, to hide the truth about the project, and to prevent a meaningful public process. Stop the construction now and begin real negotiations with community stakeholders to repurpose the site for basic human needs and implement an end to youth detention.
Love the youth, Stop the jail!
No New Youth Jail Coalition
Follow us on Facebook: https://www.facebook.com/NoNewYouthJailSeattle/