To:

Kern Country District Attorney's office, the California Department of Justice
Don't let Bakersfield cops get away with killing an abuelito! Justicia Para Francisco Serna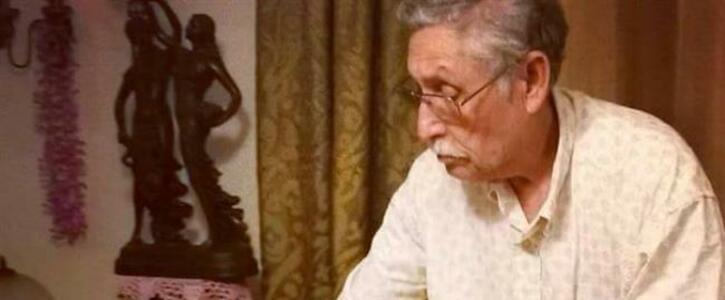 They killed Francisco Serna, an unarmed 73 year old dementia-suffering-abuelito holding nothing more than a crucifix, and the Bakersfield PD cleared themselves of wrongdoing.
An elderly man wandered away from his home. He needed to be helped home, he needed to be gently spoken to, he needed compassion and care- he did not need to be shot at 7 times by a Bakersfield police officer.
We demand the Kern County District Attorney's office and the California Department of Justice hold the Bakersfield Police Department accountable to the fullest extent of the law and that they prosecute the officer who shot and killed this abuelito, forever taking him away from his family.
Why is this important?
According to a 2015 report by Mapping Police Violence, the Bakersfield Police Department was found to have killed more people per million residents than any other large police department in the United States.
Between the start of 2013 and the end of 2015, 29 people had been killed by law enforcement officers in kern county . Mapping Police Violence identified two of those people as black. Thirteen of those killed by police were identified by the group as Hispanic, ten were white, one was Asian, and three were racially unidentified.
In December of 2016, California Attorney General Kamala D. Harris opened separate civil pattern or practice investigations into the Kern County Sheriff's Office and the Bakersfield Police Department .
"Excessive use of force and police misconduct erode and undermine the public's trust in our law enforcement agencies," Attorney General Harris said. "These investigations will objectively, impartially, and thoroughly examine whether the Kern County Sheriff's Office or the Bakersfield Police Department engaged in a pattern or practice of excessive force or other civil rights violations."
We seek justice for Francisco Serna. We demand a criminal justice system that ceases to criminalize communities of color and no longer permits the violence committed against our bodies to be seen as lawful . This abuelito's life mattered and we must not allow his death to be in vain.