To:

Governor Cuomo
Gov. Cuomo: Fix and Fund the Subway!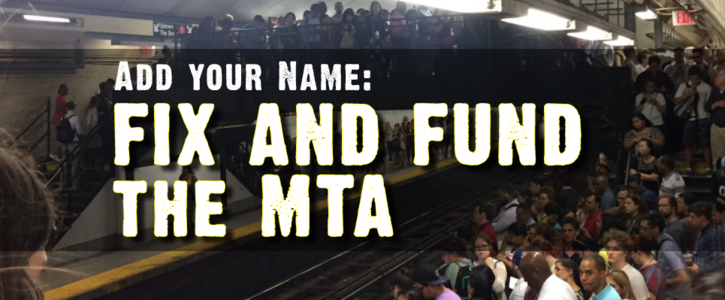 Give New York riders the service we deserve and provide the infrastructure needed to make the MTA functional again.
Why is this important?
The shortchanging of New York's MTA has made this the #SummerOfHell for any subway rider.
The over-crowded trains, long waits on the platforms, and escapes from broken-down cars isn't the way the subway is supposed to operate.
It's fixable. But that would require Governor Cuomo to invest in the improvements the system needs, not in pet projects and vanity decorations.
We love our city. But we haven't been loving what's been happening to the subway. Cuomo already announced that the MTA is in a "state of emergency" but he hasn't taken moves to actually fix it.
Add your name and tell him it's about time.
How it will be delivered
We'll bring all the signatures to the MTA's doorstep soon.