To:

Mayor Briley and Nashville Metro Council
Investigate Metro Nashville Police Department Collaboration with ICE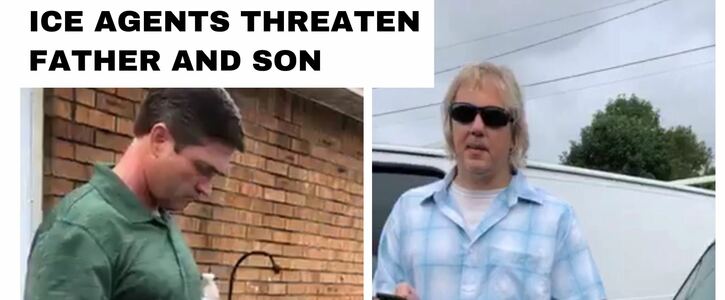 We are calling on our Mayor, our Metro Council Members, and those running for public office to hold Metro Nashville Police Department accountable by investigating the practices and procedures that led to the actions and presence of MNPD officers in support of ICE agents during the operation on Monday.
Why is this important?
On Monday July 22nd, ICE agents attempted to detain a father and son in Hermitage. ICE agents called Metro Nashville Police Department and requested assistance in detaining the family, and Nashville Police Officers. The police officers stood by ICE for several hours as the father and son refused to exit the van.
WATCH THE VIDEO HERE: https://www.facebook.com/mixnashville/videos/2105602209734333/
At one point ICE agents intimidated the father and son by stating that if they didn't exit the vehicle- they would have Nashville police officers arrest him, saying, "We'll just call the cops and they'll arrest you, and then when they're done with you in the jail, then we'll get you", and threatening to come back for his wife. You can watch this video that was recorded by the courageous dad while he was surrounded by ICE.
We demand an investigation of Metro Nashville Police Department's decision to accompany ICE.
After Monday's thwarted ICE arrest, Metro Nashville Police Department, along with Mayor Briley, released a statement saying the presence of Metro Police served as crowd control and as a "peacemaker". We know from video accounts and statements of our responders that MNPD showed up when ICE called them to assist with the arrest, long before there was a "crowd". Additionally, MNPD repeatedly and falsely informed responding friends and neighbors that ICE had the correct warrant, when they did not.
The actions by Metro Nashville police officers go against MNPD stated policy, which indicates the department does not actively collaborate with ICE. We demand an audit of MNPD practices that waste Metro Government resources by deploying public servants in acts of terror against the communities and neighborhoods they serve.
We also are calling on Metro Nashville Council Members to vigorously pursue policy changes that will prevent further cooperation between MNPD and ICE that puts Nashville families at risk. It does not serve the safety of our neighborhoods for our local law enforcement resources and personnel to be deployed in support of a deportation campaign against immigrant members of Nashville's communities.
Other organizations signing on to the effort include:
Community Oversight Now
Georgia Latino Alliance for Human Rights
Mijente National
Workers Dignity
Mijente Louisville
Siembra North Carolina
Congress of Day Laborers,
Showing Up for Racial Justice - Nashville
No Exceptions Prison Collective
Nashville Indivisible
Middle Tennessee Indivisible