To:

Mayor Rahm Emanuel and Chicago City Council
Mayor Emanuel: Release Information About Potential ICE Raids to Protect Chicagoans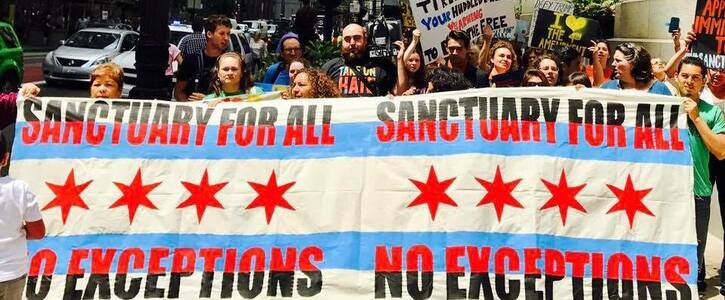 Release any known information about potential Immigration and Customs Enforcement (ICE) raids, following the example of Oakland Mayor Libby Schaaf.
ICE Chief said on Wednesday that about 800 undocumented people in Northern California were able to avoid arrest because of a weekend warning that the Mayor put on Twitter.
As ICE continues to target so-called "Sanctuary cities," we call on Mayor Emanuel to release any information about immigration raids in Chicago that he may have, which could allow our communities to protect themselves.
Why is this important?
The Trump administration is using ICE to target people in cities that they consider Sanctuary.
Although according to our communities, Chicago has a long way to go, we are on the Federal Government's target list. We want to make sure that if the Mayor of Chicago and City Council have information about imminent raids, that they make that information public, and allow our communities to protect themselves.