To:

Rutherford County Sheriff's Department
NO 287g in Rutherford County!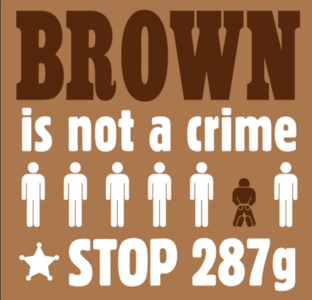 According to documents just received by Reuters, Rutherford County has "shown interest" in joining the Trump Administration's 287g program. We are asking for the Rutherford County Sheriff's Department to release a public statement clarifying their position on the 287g program.
Why is this important?
On, Monday, November 27, Reuters released an article about the 287g program, which deputizes local police and sheriffs to work as immigration police directly with the Trump administration. A Reuters reporter submitted a Freedom of Information Act request to find out which counties around the country are exploring joining the 287g program and Rutherford county came up in the FOIA.
The Knox County Sheriff's Department recently joined the 287g program in July, after previously having blocked from joining the program in 2013 due to civil rights and profiling concerns after Knoxville Sheriff JJ Jones pledged to "Stack immigrants like cordwood" in the county jail. And Davidson County Sheriff Daron Hall, who once championed the 287g program, abandoned the 287g program in 2012 after Nashville residents denounced it as an anti-immigrant racial profiling policy that resulted in over 10,000 deportations for low-level offenses such as traffic violations.
Just over a month ago, Rutherford County was targeted by white supremacist hate groups with an anti-immigrant "White Lives Matter" Rally, which was eventually canceled after thousands of Rutherford County Residents mobilized to stand up against hate. Now is our chance to show that we won't tolerate organized hate campaigns against immigrants from our local officials, either.
Will you sign this petition asking the Rutherford County Sheriff's Department to release a statement, saying they are not interested in the discredited 287g program and that they will not seek to join it?