To:

Pulaski County Sheriff Randy Kern
COVID19 outbreak at Pulaski County Detention Center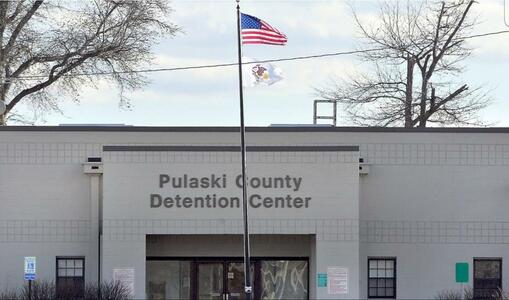 Sheriff Randy Kern,
I am writing to let you know that many people at the Pulaski Detention Center are at risk of contracting COVID-19. As you are aware, the media reported 3 confirmed cases of COVID-19 among people detained at this facility and the case of a correctional officer carrying the virus. We are aware that currently, there are about 145 people in custody at the facility, about 130 of whom are ICE detainees, according to the administrator Damon Acuff.
Given the rapid spread of this virus at the Cook County jail, I urge you to prevent another tragedy and cluster of coronavirus cases at the Pulaski County Detention Center. Instead of keeping people isolated and putting their health at risk in detention, I ask you to focus your energies on preventing the spread of COVID-19 in your county by releasing people from your county jail and preventing new bookings. It is especially important in the midst of a global pandemic that you move towards protecting all residents in your county.
Please take this serious matter into consideration.
Sheriff Randy Kern,
Le escribo para informarle que muchas personas en el centro de detención de Pulaski corren el riesgo de contraer COVID-19. Como saben, los medios informaron 3 casos confirmados de COVID-19 entre las personas detenidas en este centro y el caso de un agente correccional que portaba el virus. Estamos conscientes de que actualmente hay alrededor de 145 personas detenidas en la instalación, de las cuales 130 son detenidas por ICE, según el administrador Damon Acuff.
Dada la rápida propagación de este virus en la cárcel del condado de Cook, le insto a que evite otra tragedia y un grupo de casos de coronavirus en el centro de detención del condado de Pulaski. En lugar de mantener a las personas aisladas y poner en riesgo su salud durante la detención, le pido que concentre sus energías en prevenir la propagación de COVID-19 en su condado al liberar a las personas de la cárcel de su condado y evitar nuevas reservas. Es especialmente importante en medio de una pandemia global que se mueva hacia la protección de todos los residentes en su condado.
Por favor, tenga en cuenta este grave asunto.
Why is this important?
The new coronavirus is taking many people's lives and it is important that we are aware of how serous this situation is.
El nuevo coronavirus se esta llevando la vida de muchas personas y es importante que sepamos que tan seria la situación es.
How it will be delivered
Please send this letter to Pulaski County Sheriff Randy Kern may do so by email
[email protected] or call the sheriff at
618 748 9374
Por favor manden esta petición al Sheriff de Pulaski County Randy Kern
[email protected] o llamar y dejar su mensaje
618 748 9374