To:

US Immigration Court
Release Benjamin Valdez from Custody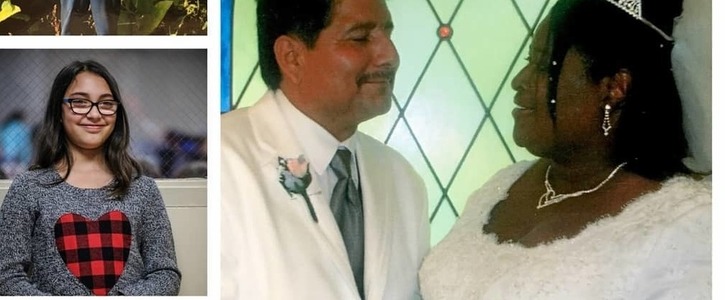 Please examine the case of Mr. Benjamin Valdez, and reconsider giving him a stay or bond while he completes his application for his green card.
Why is this important?
Benjamin has been a productive and beloved member of the community in Springfield, KY. He has been a worker, a leader and a foreman, and has been given and has proven himself worthy of responsibility on large farms, primarily in the tobacco industry.
It was on a day that Benjamin had stopped to collect workers for the farm that ICE agents appeared and pulled him from the life and family he'd known for more than a decade, throwing him in prison like a common criminal.
Benjamin is a hard worker and a respected leader. He has never been accused or convicted of a crime in the US or Mexico. Benjamin has lived primarily in the US since the latter 1990s. He came here to work, and to escape the violence of his state, Veracruz, where he was shot, "mistakenly" and almost killed by the police, who are in cahoots with the cartels. He has lived here continuously for 11 years, and has been married to an American citizen, Pansy Coleman Valdez, for 12 years. Together, they have a foster daughter, Keeland, who is twelve years old.
Keeland loves her "Big Daddy" so much that she convinced Pansy and Benjamin to have a vow renewal, all decked out like a second wedding, because she had missed the first. And for her, their little "Pupcake," they will do anything! She had her own "wedding dress!"
Benjamin's life is centered around his family, his church, his garden, and helping others. Even while imprisoned these six months, he has practiced his faith and forbearance by teaching Bible lessons and hymns to other inmates. Meanwhile, he has been denied his medications and has been without his C-Pap machine which he needs for sleep Apnea and asthma. He has lost sixty pounds while in prison.
After he was taken away, I went over to see if I could help with his garden, and I was astounded. It was the most well-tended, productive, and organized garden I'd seen outside of grand estates. Clearly, Benjamin had spent countless hours lovingly tending it. What I learned only recently is that this whole area had been covered with scrubby trees and that Benjamin had cleared them all before he had even started the garden, which covered an acre or more.
He had not seen his wife and daughter for almost six months, as Pansy does not drive out of the state.
Benjamin has been the provider as well as the emotional support for his small family. He stood by Pansy as she cared for her dying mother for several years. He is a devoted father to Keeland, who is suffering from his loss, especially since her birth mother died in the Fall of 2017 from a drug overdose. Keeland already suffers from numerous developmental delays and emotional traumas caused during her early years, including RAD (Reactive Attachment Disorder.)
Pansy is unable to work outside the home due to disability. There is no question of them going to Mexico, even to visit. They cannot take Keeland out of the country, due to the permanent custody agreement. Furthermore, as Benjamin has argued, his home state is by far the most dangerous, and he has a certainty that, having lived in the US for so long, he will be targeted for kidnapping or ransom.
Not only do Pansy and "Pupcake" need Benjamin, they love him with all their hearts. To send him away would be a grave injustice and would do great harm to his family.
How it will be delivered