To:

Jeffrey D. Lynch, Acting Field Director of Colorado ICE
RELEASE MELECIO ANDAZOLA MORALES FROM DETENTION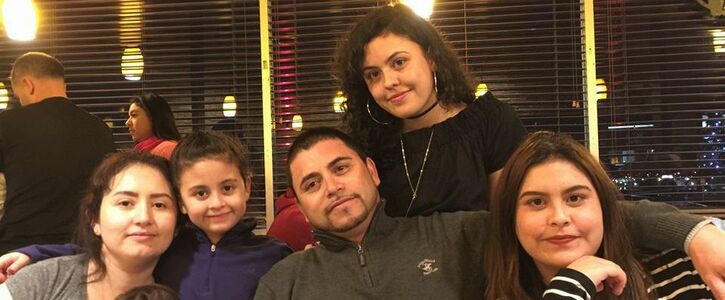 RELEASE MELECIO ANDAZOLA MORALES FROM DETENTION [Case #MSC1790933865]
Why is this important?
Melecio Andazola Morales is a father to 4 children, the youngest of whom is only 2 years old. In May 1998, he crossed the border and has been working in the U.S. ever since. He has spent his time here working in construction: from the Denver Coliseum, the Denver Airport, to the booming housing market he's helped Colorado grow. He has no criminal record, and his children are all U.S. citizens.
In 2017, Melecio's daughter Viviana, a current senior at Yale, petitioned for Melecio to obtain residency. When they arrived at the U.S. Citizenship and Immigration Services building in Denver, one of the state officers told Viviana that she did not need to go into the court with her father. However, Viviana asked to go with him anyway. Though the officer had mentioned that Melecio had been recommended for approval, she told Viviana that she had to leave. Viviana, confused, left the room. Twenty minutes later, Melecio's lawyer informed Viviana that her father had been aggressively removed from the room. She was not allowed to speak to her father until ICE arrived on the premises. When ICE entered, they aggressively pushed Melecio's lawyer and interpreter out of the room, and said that they had an expedited removal proceeding for Melecio. However, they refused to show the lawyer proof.
Since October 12, Melecio has been detained in the ICE Denver Contract Detention Facility in Aurora, CO without due process. He has anxiety, and does not have his medication in detention with him. We are asking that Melecio be immediately released from detention. Please sign and circulate so that Melecio can be reunited with his family.
You can call Jeffrey D. Lynch, Acting Field Director of Colorado ICE through this call sheet template: https://docs.google.com/document/d/17zNEBjkZjO-AziJFpoZNehcmG0KcaYjpq-TmrIo8M3o/edit
Here is the Gofundme:
https://www.gofundme.com/support-melecio-andazola-morales