To:

Thomas Homan, Acting Director, ICE
Rosa is a survivor. Let's keep her safe here with her community!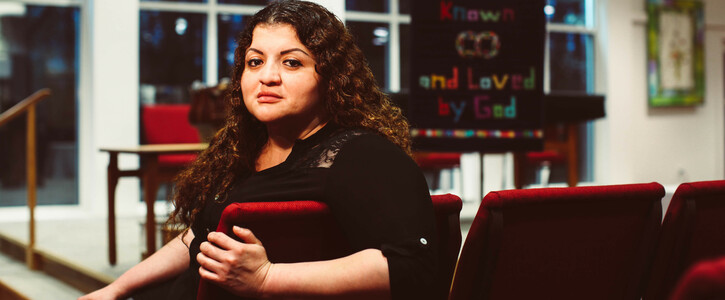 Make a public statement addressed to ICE's Director, Thomas Homan, to cancel his deportation order.
~
Haga una declaración publica dirigida al director de ICE demandando que ICE cancele su orden de deportación.
Why is this important?
(EN ESPAÑOL ABAJO)
Rosa del Carmen Ortez-Cruz came to the U.S. from Honduras in 2002, fleeing extreme domestic violence – she was stabbed multiple times by a former partner, spending over a month in the hospital at age 19. She is the mother of four children, three of whom are U.S. citizens. Not only is Honduras one of the most dangerous countries in the world, but Rosa cannot return because her abuser has threatened her life. Despite the fact that immigration courts recognized that Rosa fled Honduras to save her life, the courts ultimately denied her case, effectively sentencing her to the hands of her abuser if she were deported to Honduras.
Church of Reconciliation (Presbyterian Church USA) and Chapel Hill Mennonite Fellowship (Mennonite Church USA) have offered sanctuary to Rosa while her attorney fights for her life in court, with support from AFSC/Siembra NC. Join your voice to ours as we together call upon ICE to allow Rosa to stay in the United States, where she can live without fear of further abuse.
—-
Rosa del Carmen Ortez-Cruz vino a los Estados Unidos desde Honduras en 2002, huyendo de la violencia doméstica extrema: fue apuñalada en múltiples ocasiones por una ex pareja, pasó más de un mes en el hospital a los 19 años. Es madre de cuatro hijos, tres de los cuales son ciudadanos estadounidenses. Honduras no solo es uno de los países más peligrosos del mundo, sino que Rosa no puede regresar porque su abusador ha amenazado su vida. A pesar de que los tribunales de inmigración reconocieron que Rosa huyó de Honduras para salvar su vida, los tribunales en última instancia negaron su caso, efectivamente sentenciándola a manos de su abusador si era deportada a Honduras.
La Iglesia de la Reconciliación (Iglesia Presbiteriana de los Estados Unidos.) Y la Hermandad Menonita de Chapel Hill (Iglesia Menonita de Estados Unidos) han ofrecido refugio a Rosa mientras su abogado lucha por su vida en el tribunal, con apoyo de AFSC/Siembra NC. Une tu voz a la nuestra mientras juntos exigimos a ICE permitir que Rosa se quede en los Estados Unidos, donde puede vivir sin temor a nuevos abusos.