To:

Arkansas Governor Asa Hutchinson
Stop 8 executions in 10 days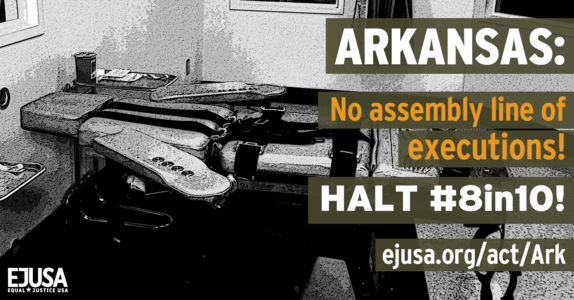 Arkansas Governor Asa Hutchinson:
Do not proceed with your assembly line of executions. Since the modern death penalty was established in 1976, no state has attempted four double executions in ten days. And the execution drug, midazolam, is so controversial for causing botched executions that Florida and Arizona have stopped using it. Halt this cruel and unusual killing spree – it violates basic decency and is not justice.
[YOUR NAME]
Why is this important?
Arkansas has scheduled 8 executions to take place in 10 days this April. There hasn't been a torrent of executions like this in the last 40 years anywhere in the U.S. Please sign our petition below to ask the Governor of Arkansas to intervene to stop this injustice.
Why is Arkansas rushing this life and death matter? The drugs the state acquired to execute expire at the end of the month. No really, that's the reason.
Executions leave a wake of destruction in their path - not the least, corrections officers who will participate in this onslaught of executions. Many individuals who have participated in executions have testified that the experience was traumatic. It's frightening to imagine what 8 executions in 10 days will do to the Arkansas Department of Corrections staff.