To:

Office of the Principal Legal Advisor (OPLA)
Stop Francisco Silva's Deportation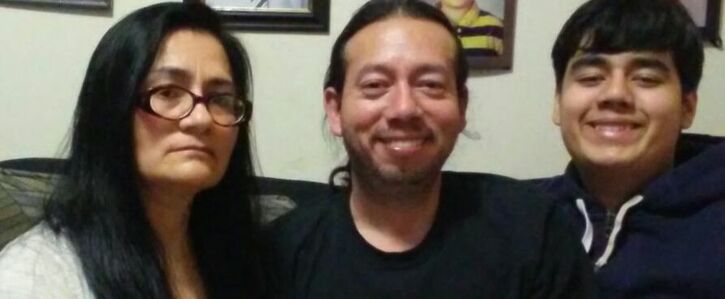 [UPDATE: 07/07/2021]
OPLA - Don't Deport Francisco: Withdraw your appeal for Francisco Silva's cancellation of removal!
Francisco Silva has lived in the United States for nearly 20 years. He is an important member of his community, attending community gatherings and supporting community initiatives. He is also the primary caregiver and economic provider for his family, providing support to his 18 year old US Citizen son, Javi, and his partner, who has been diagnosed with pre-cancer.
Due to the large amount of community support and in recognition of Francisco's crucial role in supporting his family emotionally, mentally and economically, Francisco was granted a cancellation of removal by Immigration Judge Samual Cole in January of 2020.
Yet the Department of Homeland Security is still pursuing his deportation, having filed a notice of appeal of this decision with the Board of Immigration Appeals in February of 2020.
We are demanding that the Office of the Principal Legal Advisor (OPLA) exercise prosecutorial discretion by withdrawing the appeal to Silva's cancellation of removal!
Why is this important?
We are writing in support of the use for the use of Prosecutorial Discretion to administratively close Mr. Francisco Silva's (A 206-788-982) deportation proceedings.
Mr. Silva is an integral part of his Chicago community. He has been in the United States for 18 years and has built a life with his partner and 15-year-old U.S. citizen child in the Albany Park neighborhood. The letters of support from his community are a testament to the positive effect he has had on his community.
His 14-year-old son Javi is having a especially difficult time dealing with his father's deportation case and is living under constant panic that his father will not be home when he returns from school.
Mr. Silva recognizes that he has made mistakes in the past but has taken all of the necessary steps to address those mistakes. He has attended classes, paid fines, and spent time in jail in order to correct his mistake. Mr. Silva has become an active member of his community, often attending community gatherings and assisting others in his neighborhood to do so.
We as an undersigned community urge you to take into full consideration the many positive factors in Mrs. Francisco Silva's life and use discretion to allow him to stay in Chicago with his family, friends, and community.
-
URGENT!! OCAD member was just detained by ICE outside of Joliet Jail.
Francisco Silva (A#206-788-982) and his family have been OCAD members for over three years. Him and his family have spoken publicly against ICE's cruelty and they now need our support!
Sign this petition & call ICE Director Ricardo Wong (312)347-2400 and tell him to release Francisco.
Francisco has been in Chicago for over ten years. He is a pensive individual with an incredible sense of humor who likes to tell stories about life in Mexico and about music. The past three years have been difficult for him and his family but they haven't backed down from fighting against ICE alongside other OCAD families.
Francisco has been in deportation proceedings for a few years now. A few months ago, however, he was charged with driving under the influence (DUI). This type of charge can lead someone to be placed in deportation proceedings or, like in Francisco's case, to make fighting a previous order of deportation all the more difficult.
At the recommendation of his attorney, however, Francisco pleaded guilty to the charge on November 5th. He was sentenced to one year of house arrest under electronic monitoring and had to spend one night at the Joliet local jail to be processed. Immediately upon his release ICE detained him.
Francisco was ready to serve his sentence and should have never been turned over to ICE. Help us call ICE Director Wong and demand that he be released and returned to our community.