To:

Martin Selig Real Estate, Owners of 1000 2nd Ave, Seattle, WA
Stop Renting Office Space to Trump's Deportation Forces!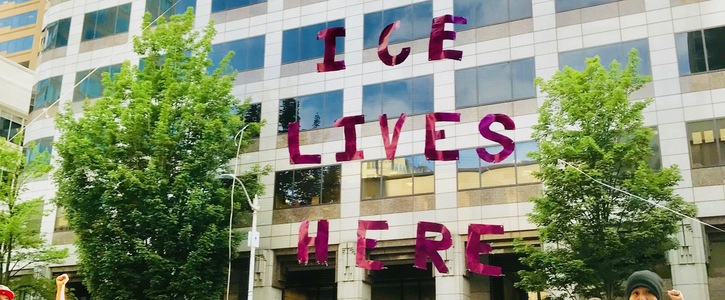 Martin Selig Real Estate should immediately stop renting office space to Donald Trump's deportation forces at 1000 2nd Avenue in Seattle, Washington.
Why is this important?
1000 2nd Avenue houses key offices for the deportation pipeline in the Pacific Northwest. Immigration and Customs Enforcement, Customs and Border Protection, and the Immigration Court rent entire floors from Martin Selig Real Estate to run their deportation terror regime.
*ICE's lawyers: On the 29th floor is the Northwest headquarters for the ICE Office of Chief Counsel, the lawyers who face off against our community members argue for their deportation every day. Their top lawyer was recently arrested after years of stealing the identities of immigrants facing deportation for his own personal gain.
*ICE's investigators: On the 23rd floor is the Northwest headquarters for ICE's Homeland Security Investigations, the agency's investigative branch. Although Seattle and King County claim to be "sanctuaries" for immigrants, the Seattle Police Department and the King County Sheriff actively collaborate on joint task forces with this branch of ICE leading to prosecutions and deportations. These collaborations must end.
*Seattle Immigration Court: On the 25th floor, the Seattle Immigration Court, under the control of avowed white supremacist Jeff Sessions' Department of Justice, processes thousands of deportations every year. Immigrants from across the Pacific Northwest, from babies a few months old to immigrant activist Maru Mora-Villalpando, are forced to defend their right to stay with their families and communities every day.
*The Border Patrol: On the 22nd floor, Customs and Border Protection has their Seattle field office. This agency is charged with tracking down and arresting our people on the border, and feeding them into the deportation machine.
Billion-dollar company Martin Selig Real Estate needs to stop profiting from renting to the very people terrorizing our communities.