To:

City of San Antonio Mayor Ron Nirenberg
TAKE DOWN THE CONFEDERATE STATUE IN SAN ANTONIO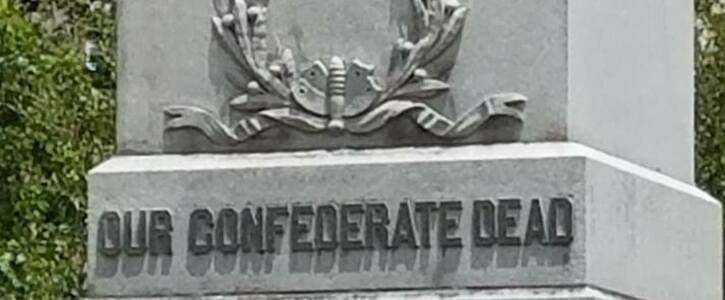 Remove the Confederate Memorial from public use.
Move it from Travis Park.
It can be given to a private organization, it can be put in a museum or an archive where we can remember the oppression and hatred that it represent . . .
Or it can be destroyed.
The history that it represents will never be forgotten . . .
But the memorial needs to be retired from public use.
Why is this important?
Since 1899, that statue has been a hateful symbol of the brutality of slavery; it memorializes white supremacy and human bondage.
Even today, racists and klansmen continue to worship it . . .
Yet we know it only represents those people who continue to support the racist agenda of white supremacists.
We cannot continue to display hateful symbols in public . . . .
TAKE THE STATUE DOWN!