To:

TO: ICE- (TACOMA NORTHWEST DETENTION CENTER (CENTRO DE DETENCIÓN DEL NOROESTE TACOMA) FREE CHAD!
FREE CHAD!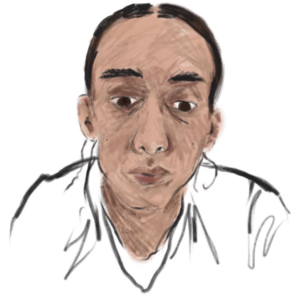 Chad is an immigrant from Australia who has been detained at the Northwest Detention Center for several months now. La Resistencia got in touch with him after he conducted his first of two hunger strikes, initiated due to the lack of attention provided to his medical issues.
Despite making clear that he cannot consume soy products, the food Chad is served does not accommodate this dietary restriction. Chad requires considerate and consistent access to proper food. After his second hunger strike, Chad was placed in segregation. He contracted COVID 3 seperate times, speaking volumes to how inadequate COVID precautions are inside. He remained there for approximately one month, which the United Nations and numerous international human rights groups recognize as a form of torture.
Furthermore, Chad has had his personal information shared with GEO Group officers without his consent, specifically in relation to his mental health. Chad has shared the ways in which officers have weaponized their knowledge of his conditions to deliberately aggravate him, prying on his vulnerability to produce circumstances for him to engage in and experience violence. We recognize that imprisonment, in and of itself, is a traumatizing experience. Responding to trauma with further traumatization is antithetical to the healing, growth, and rehabilitation of a traumatized person, let alone any individual.
Chad is deserving of genuine care and concern for his welfare; of access to mental health resources that are invested in his safety, not his surveillance. GEO Group is continuing to frame Chad as a facility threat, all while his physical and mental health continues to steadily decline in the absence of adequate support.
First and foremost, we are demanding the freedom of Chad and all those detained at the Northwest Detention Center. Additionally, we seek to uplift the demands that Chad has outlined himself: access to proper food and the confidentiality of his personal information.
UPDATE: After attacking him, and sending him to medical where he was not given proper medical care, Chad received a notice that they plan to deport him within the month of February. Help Chad in his fight for freedom, and resisting deportation.
__________________________________________________________________________
Chad es un inmigrante de Australia que ha estado detenido en el Centro de Detención del Noroeste desde hace varios meses. La Resistencia se puso en contacto con él después de realizar su primera de dos huelgas de hambre, iniciadas debido a la falta de atención a sus problemas médicos.
A pesar de dejar claro que no puede consumir productos de soja, la comida que se sirve a Chad no se adapta a esta restricción dietética. Chad requiere un acceso considerado y constante a una alimentación adecuada. Después de su segunda huelga de hambre, Chad fue puesto en segregación. Contrajo COVID 3 veces por separado, hablando mucho de lo inadecuadas que son las precauciones de COVID en el interior. Permaneció allí durante aproximadamente un mes, lo que las Naciones Unidas y numerosos grupos internacionales de derechos humanos reconocen como una forma de tortura.
Además, Chad ha compartido su información personal con los funcionarios del Grupo GEO sin su consentimiento, específicamente en relación con su salud mental. Chad ha compartido las formas en que los oficiales han armado su conocimiento de sus condiciones para agravarlo deliberadamente, haciendo uso de su vulnerabilidad para producir circunstancias para que él participe y experimente la violencia. Reconocemos que el encarcelamiento, en sí mismo, es una experiencia traumática. Responder al trauma con mayor traumatización es antitético a la curación, el crecimiento y la rehabilitación de una persona traumatizada, y mucho menos a cualquier individuo.
Chad merece una atención genuina y una preocupación por su bienestar; el acceso a recursos de salud mental que se invierten en su seguridad, no en su vigilancia. GEO Group continúa enmarcando a Chad como una amenaza para las instalaciones, mientras su salud física y mental continúa disminuyendo constantemente en ausencia de un apoyo adecuado.
En primer lugar, exigimos la libertad de Chad y de todos los detenidos en el Centro de Detención del Noroeste. Además, tratamos de elevar las demandas que Chad mismo ha esbozado: El acceso a alimentos adecuados y la confidencialidad de su información personal.
ACTUALIZACIÓN: Después de atacarlo, y enviarlo a un médico donde no se le dio la atención médica adecuada, Chad recibió un aviso de que planean deportarlo dentro del mes de febrero. Ayuda a Chad en su lucha por la libertad y resistiendo a la deportación.
Why is this important?
We need to empty the NWDC! We cannot and will not wait for the contract to end in 2025. No one should be locked up in a detention center. The NWDC is not a safe place for anyone, it is impossible to social distance, guards often do not wear masks or gloves and there is no contact tracing for ICE employees coming in and out of the facility. As long as he is detained Chad's health and safety are at risk. Tell ICE to release Chad immediately and fight his deportation!
------------------------------------------------------------------
¡Necesitamos vaciar el NWDC! No podemos ni esperaremos a que el contrato finalice en 2025. Nadie debe ser encerrado en un centro de detención. El NWDC no es un lugar seguro para nadie, es imposible la distancia social, los guardias a menudo no usan máscaras o guantes y no hay rastreo de contactos para los empleados de ICE que entran y salen de las instalaciones. Mientras esté detenido, la salud y la seguridad de Chad están en peligro. ¡Dígale a ICE que libere a Chad inmediatamente y que luche contra su deportación!