To:

Michael Meade, Miami ICE Office District Director
ICE Must Release This Father and Refugee from Detention NOW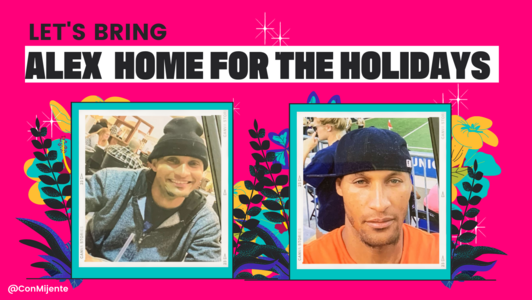 Alex Kamara needs to be home for the holidays. His daughters, father, and neighbors are ready to welcome him back in the community in New Jersey and are able to provide for his wellbeing upon his release.
His eldest daughter keeps asking when he will come home, especially after the death of her mother
Alex is a dedicated father and partner, who has been in the US since being granted refugee status in 2001 after fleeing a civil war. He has been detained for that past 2 years by ICE, and has been suffering from depression with anxiety, recurring nightmares & PTSD (stemming from previous torture he faced in Sierra Leone).
Alex's skill and work ethic as a mechanic, along with his love and support for his community, are well known. He was always the one to volunteer to organize community events and drive elder neighbors back home after social gatherings. He is adamant that he won't let anything jeopardize his freedom again, and he wants to be a good father for his children. He is a changed man.
Why is this important?
It is critical that Alex be released to his community. It would be inhumane and incomprehensible if he was deported back to the country he was forced to leave due to torture after the Civil War in Sierra Leone.