To:

ICE Office of Chief Counsel in Georgia
RELEASE WILHEN FROM DETENTION WHILE HIS ASYLUM CASE IS BEING PROCESSED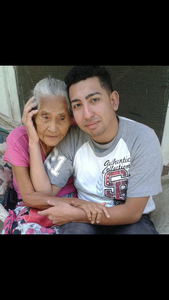 Release Wilhen from detention while his case is being processed.
Why is this important?
A mother is in desperate need of your help.
21 year-old has been in detention at Stewart Detention Center for a year and three months. Wilhen has an asylum claim, but Immigration and Customs Enforcement is refusing to release him. He has family in Duluth, Georgia that is willing to take care of him; he is not a flight risk because his entire family is here. Wilhen D. Hill Barrientos came to the United States with his 15year old sister on July 2015; they were apprehended by border patrol. His sister was eventually released to her mother who lives in Duluth, Georgia, but Wilhen has been detained for 1 year and three months.
Judge Trimble will not make decision on the case because on his last court which took place on, December 15, 2015 the audio was defective, and a result there needs to be another court date, but while this is happening Wilhen continues to be in detention. Judge Trimble wants to re-do the entire case. We are asking for help from the community to put pressure on Immigration and Customs Enforcement to release Wilhen while his case is being processed.
Release Wilhen from detention!