To:

ATL ICE Director Thomas P. Giles
Stop the Deportation of Ana Adan Cajigal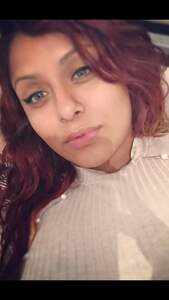 Please help us stop the deportation of survivors and cooperating witnesses in the investigation into the medical abuse happening at ICE Irwin County Detention Center!
Ana Adan Cajigal (A204392122) is a 25-year-old woman currently detained in ICE Irwin County Detention Center. She was a victim of Dr. Mahendra Amin's medical abuse and is a key witness in the DHS investigation.
Ana was brought to the U.S. when she was barely 6 months old and has spent her entire life in Georgia. She graduated from Wheeler High School in Marietta, Georgia, and has 4 younger siblings that are U.S. citizens.
"I grew up here. This is all I know, this is where my heart is at. This is where my family is at, you know? This is where everything is at. So it's kind of devastating. I just want everybody to know that we're humans, you know? And that we deserve to be with our family. We deserve to be with our loved ones," Ana told Vice in an article. Link to article: https://www.vice.com/en/article/jgqq7p/ice-attempts-to-deport-multiple-witnesses-in-gynecologic-surgery-scandal
She has asthma, moderate neuromuscular disease, gastritis, and allergies. ICE has refused her request to release Ana despite her medical conditions and vulnerability to COVID-19. ICE has also refused her deportation despite the fact she is a cooperating witness in the investigation.
ICE shows a deportation pattern for all cooperating witnesses in the investigation, which reveals they are intentionally evading responsibility. Protection for the survivors and victims must be demanded. They should be released and allowed to return to their families to begin their healing in a place of support and love.
***Sign the petition AND scroll down to know the actions you can take today.***
Why is this important?
ICE and LaSalle—the for-profit prison corporation that runs Irwin County Detention Center—are under federal investigation for their role in the systematic medical abuse of people incarcerated by ICE. That medical abuse includes coercive, painful, and life-altering gynecological procedures. ICE is attempting to deport the survivors and witnesses who have the knowledge that the investigation needs to hold ICE accountable.
In September, Nurse Dawn Wooten blew the whistle on ICE and LaSalle's medical abuse and complete failure to protect people in their custody from COVID19. In a report released by Project South and the Government Accountability Project, she exposed Irwin County Detention Center's (ICDC) partnership with a doctor pressuring women into accepting painful, life-altering, and unnecessary gynecological procedures, including hysterectomies. The women detained at ICDC have continued to speak out about the use of medical neglect and torture at ICDC for-profit and punishment. Independent medical professionals have since reviewed dozens of medical records and uncovered a pattern of coerced, painful, and life-altering violence against the bodies of incarcerated women who are disproportionately Black and brown.
Some women still do not know what was done to their bodies. They only know they did not want it or ask for it.
ICE and LaSalle hope the election will pull our attention away from these abuses for long enough to escape accountability. They deny women the opportunity to meet with doctors who might help them understand what has been done to their bodies. Not only that, but ICE and LaSalle are conspiring to deport the survivors and witnesses of their crimes for participating in the ongoing investigation.
We will not allow ICE to retaliate against and disappear the survivors of their crimes or witnesses in the investigation.
******You Can Act******
* 1a. Email Field Office Director (FOD) Thomas P. Giles, Deputy FOD George Sterling, and Assistant FOD Patrick Musante: [email protected]; [email protected]; [email protected]
AND
* 1b. Call Assistant Field Office Director Patrick Musante: 404 893 1326
To let them know that:
Ana Adan Cajigal (A# 204-392-122) and other women detained at ICDC are survivors of medical abuse and witnesses in an ongoing investigation by the Department of Justice. It is completely unacceptable for ICE to deport survivors and witnesses in the middle of a federal investigation. It reveals how ICE is actively trying to prevent their testimony from making it into the record.
* 2. When you've made your call and sent your email, find three friends and ask them to do the same. Don't let ICE secretly deport the survivors and key witnesses in an ongoing investigation into ICE's crimes!
* 3. Donate to the commissary fund hosted by the Georgia Latino Alliance for Human Rights: https://bit.ly/ICDCcommfund to support the brave men and women at ICDC!